Launch of the Arctic Animal Movement Archive
We are excited to announce the launch of the Arctic Animal Movement Archive (AAMA) on Movebank. The AAMA is a compilation of more than three decades of animal movement research, including over 200 studies that contain movement data collected from a wide range of birds and terrestrial and marine mammals, and showcasing the work of hundreds of scientists and institutions. We have developed the AAMA as a resource for those seeking to answer questions about the wild inhabitants of the Arctic and subarctic, a region undergoing rapid climate and ecosystem changes.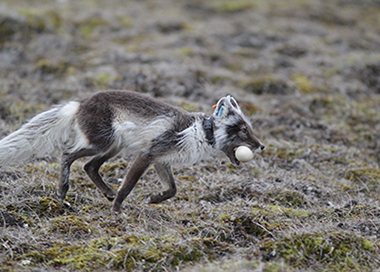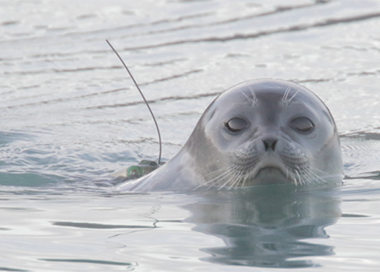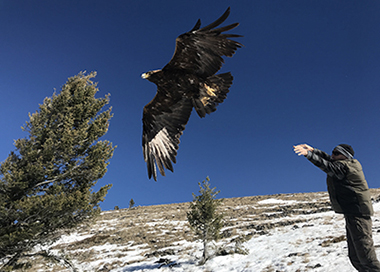 The AAMA was begun as part of NASA's Arctic-Boreal Vulnerability Experiment, a field campaign to better understand ecosystem and societal responses to climate change in the region. After several years of work organizing long-term datasets in coordination with government agencies, conservation organizations and researchers, we publicly launched the AAMA in November 2020 with an article in Science Magazine describing the AAMA and illustrating how it can be used for large-scale assessments of animal responses to climate and weather conditions across time, space and species. Three analyses, each assessing data from many AAMA studies, document influences of climate change and weather conditions on golden eagle migration, caribou reproduction and movement rates of terrestrial mammals.
The AAMA is a living archive that seeks to bring together people as well as data. Data owners are participants in the AAMA, and the archive offers tools to connect people and organizations. By hosting the archive here on Movebank, we offer ongoing support to manage and share data, and participating studies remain globally visible while encouraging collaborations between researchers, experts working in the region and policy makers. The AAMA enables discovery, sharing and use of data as they are being collected to detect changes as they occur in the region.
This is a growing archive! We welcome more participation from those with Arctic tracking data and those with ideas to use the AAMA to advance movement ecology research, wildlife management and conservation and ecosystem monitoring and remote sensing in the Arctic. Find out more about the archive, participating studies and how to join this dynamic effort.
Read more: The AAMA has been featured by the BBC's Science in Action podcast, the Canadian Broadcasting Corporation (print and radio), Mongabay, and in the non-English press by Bionieuws (in Dutch), Dagens Nyheter (in Swedish), El Espectador (in Spanish), Radio Canada International (in French), SAPO (in Portuguese), Sky TG24 (in Italian), and Tages-Anzeiger (in German).
Photo credits: Arctic fox (Vulpes lagopus) at Bylot Island, Canada, by Dominique Berteaux, Centre d'études nordiques, Université du Québec à Rimouski. Ringed seal (Pusa hispida) by Aqqalu Rosing-Asvid, Greenland Institute of Natural Resources. Golden eagle (Aquila chrysaetos) by Bryan Bedrosian, Teton Raptor Center.